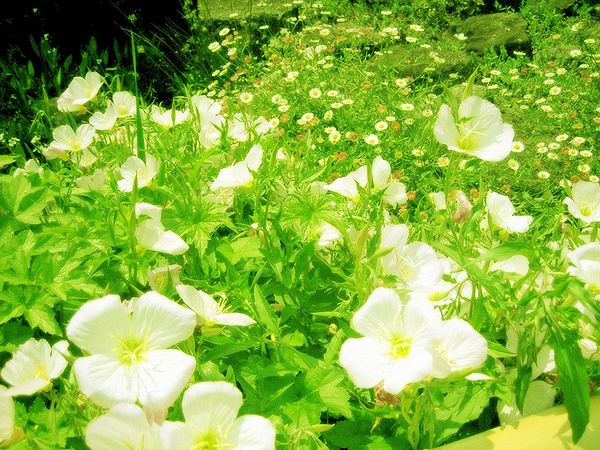 2014
03/07
Fri

my avatar - boyfriend.

category:Utaite.

I haven't blogged anything music related in a while, and I decided to do some of my feedback on Boyfriend's new japanese single 'My Avatar'. I first heard about this single back in February when I checked on cdjapan for any news, and was wondering what this comeback would be like. On March 5th, a teaser came out featuring new looks and a box set that really could give someone a seizure like from SNSD's Galaxy Supernova.


Here is a list of my feedback throughout the whole video.
0:08 - that new 'B' logo looks so much like an EXO logo.
0:16 - whoa cool dance
0:22 - really likin donghyun. he does a lot better in these edgy songs
0:29 - PRECIOUS JEONGIE BABY
0:32 - was that youngmin. wheres his close up
0:34 - KWANGMIN??? UHHHH you look way too babyish for those shades i am sorry
0:41 - what the fuck is this 3:3 crossed box frame. i can barely make out hyunseong's face and dude it looks so noob cg i can't
0:43 - this is a sucky filter overlay and dumbass looking minwoo
0:52 - that 'YOU' part made that twin look so unattractive i think its kwangmin
0:57 - get the fuck out of my face minwoo. you look really gay with that white streak and rhinestone eyes.
1:12 - REALLY HATING THIS OVERLAY LAYER THERES JUST SOMETHING RANDOM AND WEIRD
1:15 - whoa hyunseong's gotten really good at dancing

overall, i do like the song! its nice and edgy and reminds me a bit of infinite's songs. tbh, the clothes tho remind me A LOT of like ukiss's kevin from their neverland era. like serious that random streak and rhinestones? not original, but i think donghyun can pull it off well. I really liked the hyung line too in the mv over the maknae, mostly because its a manlier song and show that i'm not watching a cute mv of teenage boys and their goddamn uncles. as a best friend though, i love everything even though minwoo is like the worst guy like serious he's just trying TOO MUCH TO BE COOL IT MAKES ME CRINGE, but either way i'm excited for the full release! c:

-Jenn/Neko
2013
12/28
Sat

Utaite Rambles #1

category:Utaite.

Can I just say, I thought Clear retired a long time ago or spent full time in that group with Kettaro and Mi-chan? So when I saw his Outer Science cover, I honestly thought he was dead and then rose back to life. It's pretty okay, but to be honest, for me Clear has just become one of those overrated singers. I really can't distinguish him like with other singers I like so it seems boring to me. Though I do respect if you like him. He's like in his thirties and still singing so he has props from me.


ANOTHER THING. Did you know Panaman, Sakatan, AND un:c will be on the same album? I NEED IT. It's also Honeyworks so that makes it even better! It's like my paradise and I really do want this album. Another good thing? NO WOTAMIN. I'm really hyped for this album and I really hope CDJapan puts it up. (i meant Halyosy, hanatan, its like heaven for me) It's two albums or discs I think, but everyone is on that second one so it's all okay. I'm just so excited!! I REALLY WANT IT BUT THE SHIPPING IS JUST OVERKILL. Which I'm also really excited for un:c's latest album 'akuma'! Charli said she would try to get it for me while she's at Comiket but sob she doesn't have to. She wouldn't even let me pay for it ahhh.

Speaking of un:c, he also uploaded a cover on my birthday! I remember hearing the song, but I guess I never realized to check the date, LOL. The song's not really my type, but it's un:c and I have every exception to like a song cause of him. I don't understand why he's a raccoon in the pv though! (; o ;) I thought he was a wolf dog thing like his dance videos! un:c don't lie to me!! The song is Giga, and with the fantastic art of Tama and the great kinetic typography pv by Poprika, it's a really nice arrangement! (Notice how biased I am to him)

Last video will be a Mr. Music cover featuring Panaman, Remyuu and 4 other guys!! I mean I love Keisuke and kain, but with Panaman and Remyuu it's a no brainer I'm biased. Still loving the fact Remyuu is a giraffe, you go Rem. And I already had a feeling Panaman would be either Miku Append or GUMI so it's reassuring to get that right. (e v e) But chotto matte yo, 2:03!! You see the lovely Panaman and--a fish and a chick?! This surely is a Mr. Music to remember! (e _ e)!! I really like Shimanyan's art though, she made Panaman so ikemen. Gotta love how they all go through magical ikemen transformation in the end!! I really need the art for this ahh. BTW PANAMAN DOING THE LAST LINE? PANAMAN DOING THE LAST LINE.


And so ends my utaite talk!! uvU MY UTAITALK.