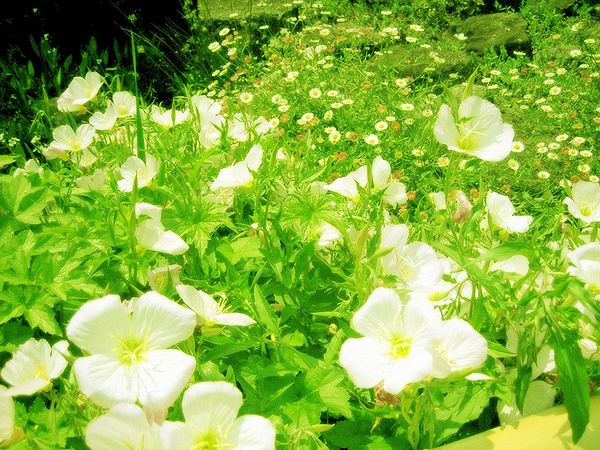 2011
02/04
Fri

Singing Anniversary Coming Up! AND HBDAY 40MP

category:Ponders.

CURSE YOU WARS AND YOUR WRONG INFORMATION. Well, turns out 40m-P's birthday was TODAY. NOT DANG TOMORROW. eAe GAHH. OH WELL. I wish a Happy Birthday to 40m-P. <3 His music makes me so happy when I listen. >w< Me and Monyu are going to sing him Futariboshi! Sorta last minute but HEYY. 8D THATS ME. LAST MINUTE BUFF NEKO. Heheh.
[7:51:30 AM] the Fairy Warsbell: WHY YOU SHOE ME
[8:41:30 AM] the Fairy Warsbell: Neko, you know what? Apparently 40's b-day is today. OTL His twitter is full of "thank you" messages to peeps, he even RT'ed a pic someone drew for him, and there's a b-day "chorus" of Kimi Boshi uploaded for him (idk if he've seen it since there's so few views tho'). It's the DECO present from last year that screwed it OTL It's uploaded the 5th, but it's saying it's uploaded the 4th in DECO's mylist, so I think it's a re-upload or something.
OTLLLLLL
/end wall of text
[11:15:20 AM] 【ヨハン】Nekolemony「monyu's trainer」: I SMACK YOUUU
Then I sent her to France for obedience school. eweb Oh well. AND SINCE I KNOW THAT CONVIE READS MY BLOG I CAN TELL HER STH. owo ME AND WARS ARE GOING TO HAVE A BIG BIG THING FOR YOU. INVOLVING PUNS AND ROLLING. BWAHAHAHAHAHAHAHA. -shotdead- Love you. ;w; <3 DON'T LEAVE ME FOR DANG COLLEGE.
Daahhhhh. OH YEA! My singing anniversary is coming up! /o/ I have something planned for it. Don't worry! Since I know people love to make fun of my singing and such. 8'D -shot- Feb. 20! >w< 3 months after my birthday! WHICH BY THE WAY. I GOT 2 GIFTS SINCE THEN. ewe From the lovely (DEAD) Bri! And my wonderful Kurai. <3
Kurai-
The Nameless Song:
SO BEAUTIFUL. ;w; Your voice is also so shota. <3 I remember you had to keep reminding me bout the harmonies I was suppose to sing for ya. 8D;; Sorry! I promise I'll repay you! >w< I--Really need a nickname for you actually. xD I give everyone one, but I haven't given you anything. ;w; -thinks-
Bri-
Despair:
YESS. MY REQUEST GOT IN. HIGH FIVE ME SELF. ewe)/\(OAO I love this. <3 My favorite song of Yuyoyuppe. *Q* I have no idea why. owo But I'm really sorry bout your past...passing. u3u ME AND CHARHUAHUA WILL REMEMBER YOU WELL. IF ONLY YOU HADNT BOUGHT CHIPS! -shot- 8'D <3 Remember you died out of love! owob AND ...42 DAYS TILL YOUR BIRTHDAY! YEA! I GOT SOMETHING PLANNED. NWAHAHAHAHAHAHAHA. -chokes then dies-
Hmmu. OH AND I WOULD LIKE TO ADVERTISE SOMETHING BEFORE I GO:
http://www.youtube.com/user/CharlinaHung
SHE IS REALLY COOL AND IS CLOSE TO 100 SUBBIES. O3O SO SUB YO.
--Neko
trackback
form

Trackbacks: