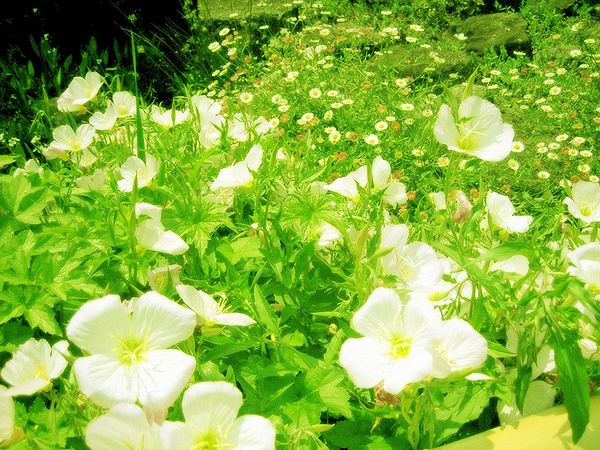 2011
09/15
Thu

Ugh.= ゝ=)/

category:Vent.

School is as stressful as
ever!
I swear, everyday this homework pile is bigger and bigger. =_= I can't even afford to sleep in class without missing a big assignment. High school stinks. Pre-AP can die. D'8 And all my friends have their relationships with hw too! One has a inseperable bond ;w; -pats Mari- SHE PICKED IT OVER MY LIFE D8 -sobs-
What else in school. Hmm. Well today, we had a timed writing to do in English. PFF. I flunked that I know for sure OTL. (Couldn't even finish) And same for this English project I crappily colored. (I had to turn it in during my last hour and my teacher sorta was mad. IDK. My friend said he was joking but after running across the whole school, nothing is a joke. OTL) I'm planning on mega studying for the Vocab test we have tomorrow. wish me luck! And well, for Science, I got scolded for having my iPod Skype out @_@ We had a lab in there so I understood orz. And well. I dunno. @_@
Gahh. My rl friends that I sit with at lunch are so IDK. Like, I'm usually the third wheel? Those two are like BFFLS. OR STH. OTL And they have all these inside jokes and gahh. =3= But what was weird was that I'm
use
to being the third wheel in there. It was alright. But then they started hanging out with this other girl at some church that I don't go to cause well. Not religious OTL. ;w; They talk about her alot and it p.o.es me off. ;__; I have other friends to talk to, but these two I've been with for a long time. I feel sorta replaced orz. Today I just skyped Wars during lunch ;3; They do that alot though. Just be in their own world and just giggle and laugh. One of them had a boyfriend *for a day* and he sat with us during lunch. I ended up talking to him mostly. They were watching videos on their phones and ehhh. =A=
Other than that, school has been a pain. OTL AND I'VE BEEN SICK. OTL I almost recovered completely. I still have a morning stuffed nose, but after that I'm nice and ready to sing. BUT SERIOUSLY THIS HW. I really want to sing Zee his birthday song. ;w; I finally decided on a song! Baby is too, well. IDON'TKNOWITOTL. So I decided on singing an anime song me and Zee talked about ;w;b Zee&Neko COLLAB -shot-
BTW. If someone was kind enough. Please help bump the Smiling Chat, I've been wayy too busy to try OTL. So if someone's nice enough-! My mom got me a cupcake today, but I'm so stressed out. I can't eat it. QAQ HEAR THAT. TOO STRESSED FOR CAKE. -cries- The only thing that really calmed me today was when I trained up on my Pokemon Black and when I watched that new episode of Blue Exorcist. ;3; I need to watch the new Usagi Drop too-! Both have a character named Rin and they're soo cute. ;3; I love Kouki in Usaqi Drop.
Well. I'm heading to sleep. If you're wondering who's in the banner, it's Child Kanata, from the anime Starry Sky. But to be honest. The Visual Novel is epick. ;w; Try it!
My next post will probably be about my K-POP Fandom. So yeaa. :'D By the the banner was made in GIMP.
BTW. Here's my tumblr account. :'D
[I-I'm not a fangirl]
--Nekomin Jo Fubuki
trackback
form

Trackbacks:

don't forget the 'me' in 'memories'
Me, Myself, and You.
Author:NEKO★JENN
i sometimes catch myself remembering.
Latest Entries
Monthly Sortment
Categories
Days and Links
Links.