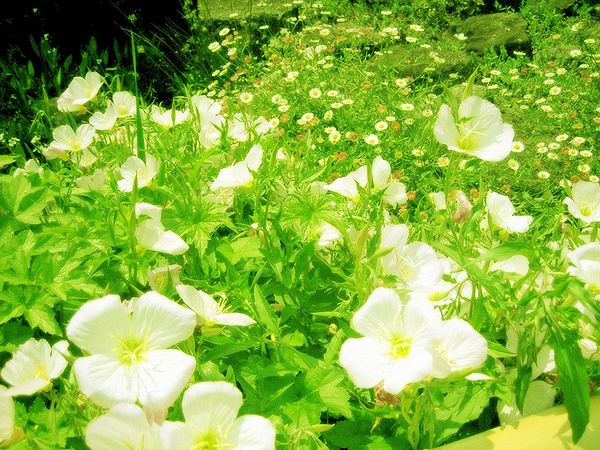 2011
12/21
Wed

FULL BIRTHDAY COMMENT ヽ(;▽;)ノ

category:Love.

FIRST. AHEM. I HAVE THE MOST BUTTEST FRIENDS EVER.
YEA BUTTS. THE ONLY THING THAT COMES TO MY MIND.
http://www.youtube.com/watch?v=_qsAI67-jC8
W-What is this QAQ My heart couldn't take it. I teared up at Charli's long essay to me. But boom. There was this little link. QAQ I thought maybe oh. Charli and Zoe did a duet *Q*
BUT NO. BOOM. CHORUS. My first reaction was "W-WHUT. M-MIYU? WARS? -realization- OMI FF GASH." I just started sobbing and couldn't tell who was singing OTL But I could still hear ;///A///; I could reconize everyone then oh gawd. The messages came and I started bawling more. All thsoe messages ;___; Those short sentences. Had such a large impact. And that song in the BG. QAQ Goddd. You guys know how to make this buff neko cry.
Seperate dedications as through the chorus:
Vaire;; Waifu:
OMIGASH WAIFU QAAQ I LOVE YOU KALSJDAKS. I so did not expect you there QAQ I was just flabbergasted. I will stalk you forever. And when we met TEEHEE. <3 You were my forever first waifu ever. You're so funny and curse them timezones QAQ. I will always try and catch you online ewe READY TO RHAPE YOU HEHEHE. And you became a 40mP fan because of me? ;___; OMFG. And that message you put on my wall on FB <3 I love you foreverrrr waifu <3
-WaifuWaifuWaifu
Konbini ;; Eledinocake employee:
AKLSDFA. KONI QAQ I SO WASNT ANONING YOU ON TUMBLR KIKIKIKIK. Oh mah gawd whatever happen to our turtles D8 Probably to live out their days in Alantis ;3; But ahh mann. I love youuu QAQ You're justso kind to me and don't judge me ;w; (Welp. Maybe you do, but you don't show it!) LOLOL I'M YOUR BOSS. NO AKUCHI. Which reminds me, remember how I figured out you were such an eledinocake? ewe ELEPHANT RHAPING DINOSAUR //shot I hope you'll get on skype more for me and Wars to troll you with love and pokemon. I love you with everything.
--Bossnekopants
Yuzu ;; Myu-Oppa
MYUUU. <3 OHMYGAWD YOU SUPPRISED ME TOO! LOL CHARLI TOLD ME HOW YOU WERE LOOKING FOR A MENMA PICTURE AND I WAS LIKE;; "OH MENMA. NOT TENMA." PFF I LOVE YOUR LOLINESS AND YOUR KOREAN MUSIC LOVING PANTIES. Remember our old group, Kida-Myu? 8D We need to all band together with Chu again! And then I'll be with my loli harem <33 WE TALK ABOUT THE MOST WEIRDEST THINGS BUT THATS WHY I LOVE YOU AND BTW WHEN IS OUR MAGNET GONNA BE DONE HEEHEE. I hope you grope my flat chest forever <333333
--Shizuo-Nyu-Hyung. (that doesn't make any sense LOL)
Chene ;; Oldgreenbutt
OMIBUTTFACE. LOLOL MY YOUNGBUTT WILL FOREVER BE SMOOTHER THEN YOURS HAHAHA. OMG I WAS TALKING WITH YOU AND MARI DURING THE EXPOSURE OF THIS CHORUS BUTT. THATS WHY I HAD THAT WEIRD OUTBURST (MAYBE IT WASNT WEIRD) OF LOVENESS. YOU KNOW I LOVE CHEESE WOMEN. AND WITH ALL THEM GUYS HUFFHUFF. CEPT AARON. GO FFF YOUR NEEDY ARSE. The Prince Brigade is amazing <3 I feel like we're almost family <3 We only had one fight ;w; But we got over that! now we're partaying like it's the 2333333. I'll always have those pictionary scarring memories in my mind 8D I hope we'll meet each other in rl! <3 WE NEED TO PRINCEMOREPEEPS BTW
--YoungNekoButtPrince
Ayamari ;; Middleagebluebutt
MARI MY DORK FRIEND LOLOL WE WATCH REGULAR SHOW AND LAZYTOWN AND POKEMON. 8D When I first met you, you barely had 50 subs! Now look at you ;w; From just the two of us to the three! Gahh, us three. Who knew we could make so many memories in 6 months? US NET GAMERS AND OUR OBESSIVE BAGGING. PFF. WE ALL HAVE SO MANY NAMES LOL You make me sound like a multi-identied too spontanous heroines of the animes we make fun of LOL YESYES. WE'LL HAVE MANY BATTLES AND WEDDINGS <3 You megane mole loving freak heehee. I hope us three will never grow distant! We'll be old ladies remember clit lickers. 8D//pfffffidk.
--YoungNekoButtPrince
Miyu ;; Monyuberrycherubi
OMG. I can't believe you wanted to organize me a chorus ;__; You're so uber amazing and I can't believe we've been friends for so long! <333 I love your sunny personality and your pervertedness e//w//e School is so life taking ;__; We need more sleepovers and going to that one bakery e//b//e I miss living by you ;ww; NOWYOU'RE A BLOCK AWAYY /sobsidkk. ULTRAMANMONYUUU. WITH RILAKUMAAA. <333 NEXT YEAR I'LL TRY TO SEND YOU A RILAKUMMA 8D hehehe. I need to fangirl with you bout kpop ewe I NOW KNOW ALL THE MEMBERS OF SHINEE. And Sistar...maybe LOL BUT AT LEAST SHINEE. I'll get your solo birthday gift out soon btw <3 I've been thinking of a song and I think I finally found the perfect one <3 WE ALSO NEED TO HAVE A FULL DUET. LOL We're try again on 40mP's next birthday? ewe I'll never regret that day I added you on skype <3
--Pokemontrainernekomoofin
Aki;;
WHAT ARE YOU TO ME EXACTLY LOL. You try to be my tou-san but that won't ever happen keke You're the only guy in this chorus and gawww YOUR PICTURE LOL. I SO LOL'ED. AND gahhh it's so funny LOL. I'm sorry I've been distanting myself. I'll try to talk with you more! AND TALK MORE WHENEVER WE'RE IN A CALL. Make more covers too! D8< WHEN WAS YOUR LAST COVER. LIKE OVER 3 MONTHS AGO? GO SING A 40MP SONG HEEHEE. And I'll be stakling you forever under the bed which you don't have and I'm not your musume 8D MUSUME JANAI <3
--Neko the not musume.
Zoe;;SONWAIFUSEKE
QAAQ OMIGAWD. Your's and Charli's animating = AMAHZING. We really do need to talk more no? ;w; You were one of my first YT friends! Without you, I would have no idea how to use skype LOL. You're amazing. And whenever you're down make you send me a messeji? We'll go over the history of alpacas for you 8D haha. REMEMBER IF ANYONE SAYS SOMETHING BAD BOUT YOU I WILL BEAT THEM DOWN WITH MY BUFF NEKO POWERS <3 Just wait til your birthday B) Hahah I GOT A BIG SUPPRISE UP MY NEKO SLEEVES. BWAHHA, I love you so much QAAQ The memories of us playing tetris during the summer will always be with me! <33 Don't ever change. PAPASONCEST FTW. <33333333
--Papahubby
Charli;; DaughterCharhuahua
I-Is it okay if I make yours and Wars a little bigger then the rest? ;w; You organized this with Monyu and omg. QAQ You're animation is so purdy! So clean and fits along so well with Zoe's part ;ww; AND I LOVE THE RAGEQUIT SO DON'T WORRY. LOL I'M ALSO SORRY FOR BEING SO SLOW. 8'D Last year I was so sharp LOL. I caught on well and was like "I SHOULD BE SUPPRISED." I guess I'm getting dumber? haha. But that essay thing you sent in my pm was just so touching ;___; I can't believe we've known each other for this long! I feel so old LOL I was really expecting cookies. I was "Hmm? ;w; Zoe and Charli were at each others house making cookies? MAKE NO SENSE." OTL <333 But I feel like me and you will never get into fights or anything! And if we do I bet eventually we'll make up 8'D We're so casual with each other LOL I dunno how to explain, but like the weirdest things we talk about end up just being a normal friendly chat xD I would love to say more. But I'll send you a letter *Q* WITH YOUR KURISU PLUSHIEEE. So keep your head up! I hate to see you down >8( I will sacrifice everything to see you smile. <3 I hope we'll meet offline! <3
--PapaBuffNeko
Wars;; AIRPUMPINGPRINCEJOTWINCANNIBALISMFANGIRLBOORTHINGOWNER.
OH MY GAWB. YOU'RE SO AMAZING AND AKSDJALKB. Yes I love my Jinyoung >8U HE WON'T BUMP ME LIKE SUNGYEOL BOES. OR LAUGH AT ME WHEN WE GET MARRIEB. SUCH A BASTERD YET WHY I STILL LOVE HIM //SOBS. And gob that picture. SO BOOTIFULLL. SO EXACT EVERYONE HAS AMAZING BETAIL. <333 I love all those messages you woulb make whenever I was sab. And bahhh. Your love for Hyunnie will forever be with you *Q* BUT MAH MINS WILL FOREVER EXCEEB HIM. CEPT MINWOO. Yuzu or Charli can have him. I'm not exactly sure how we met. I remember the Jenga chorus and we started PMing eachother back and forth. THEN I PERSUABEB YOU TO GET A SKYPE KIKIK Then we starteb all this shizz bout our boors with Koni and then we were suddenly bfffssssss. You also got me up with KPOP. WHICH IS THE BEST THING EVARRR. (Well inazuma is better kekekeke) BUT I LOVE HOW YOU'RE SO SWEET AND GOT ME THAT ALBUM AHMAHGAWB. MAKE SURE YOU MAKE ME A LETTER. LIKE A B. KIKIKIK. We'll forever troll Koni and fangirl about how Bongwoo (PFFF) is so perfect or how Sungjong can outwomen us or how kpop members are suddenly younger then us. BONT FORGET ME AND CHARLI ARE GONNA LIVE WITH YOU AND WE'RE GONNA TEST KONI'S HUBBY. HEHEE. I'll write more when I send you your Bongwoo plushie and possibly Hyunnie <3 I love you forever and hope we'll be friends forever.
-- AIRPUMPINGPRINCESSJOTWINCANNIBALISMBOORTHING.
PEOPLE FROM THE MESSEJI PILE:
Jaysee;; Cheeky Butler
What the ffffflolol. Nothing is simple with you, ya know? LOL Always make me exercise or learn more japanese But at least you care? LOLIDK 8'D Really. You would mention working in a birthday message ahaha. xD But oh well. You're such a fun to talk to! You're funny and cheeky =u= Which could be a could be a good or bad thing depends LOL I love all those quotes btw! Translating them all was a bit of a pain but fun! You have a sexy voice LOL And I love advertising you. Even though you're busy with jury duty make sure that guy is guilty and play pokemanz with me so you can be pwned okay? 8'D You're also one of the only people who I can fangirl about VAs too LOL. Finish Sket dance! I hope we can be more of friends kay? 8D AND KILL THAT JAP.
--Neko-Oujo-Sama
Michi;;
Loren;;
Bri;;
miiZu;;
Kurai;;
Zee;;
Chou;;
Paul & Chi;;
I made it a goal to finish this by tonight but I'm so tired OTLOTL. I'LL FINISH TOMORROW I SWEAR <3
http://goo.gl/eIDxp
trackback
form

Trackbacks: