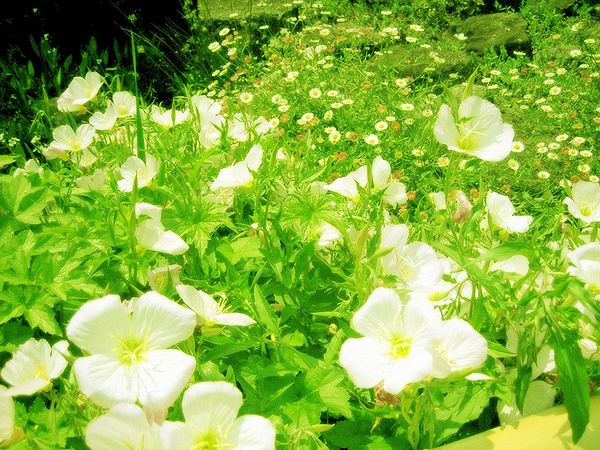 2011
12/31
Sat

I'm Sorry.

category:Vent.

I'm sorry I could never be special.

I could never be nice.
I could never be spontaneous.
I could never be talented.
Never be cool.
Never be confident.
Never be a good person.
Never smile without lying.
Never stop whining.
Never stop being jealous or selfish.
Never stop ranting.
Never stop annoying.
Never stop anything.

I'm sorry.

(ノಠ益ಠ)ノ彡┻━┻ WHAAAT!! YOU DON'T NEED TO APOLOGIZE FOR ANYTHING-!! ORYAAAA!!

You're the coolest bestest awesomest boss there is. No contest. I love you a bunch and you're special to me!!! ;3;)/ ♥♥♥ I'm tellin ya, you definitely don't need to be sorry!

Ehhh, Papa, what's wrong ;A;
You're the nicest person ever ;3;
If someone is hurting you I'll beat them up QAQ

You don't have to be special or talented or what anybody tells you because you are special to us and that's what matters. And it's okay for you to feel all of those feelings, it shows that you're human and that you care.

You're a great friend and we all know this ;w;)// Because you make so many people happy, you need to be happy too! I love you and the others love you and we'll always be here to support you! You're the most amazing person ever so please stand up proudly so we can look up to you too!


I'm going to punch you so hard if tell lies like this again. For now you are only going to get kicked. Σ(゚∀´(┗┐ヽ(・∀・ )ノ

"I'm sorry I could never be special."
It's not about being special or not. It's about being special to someone. You are special to us. If you wasn't there I'd still be the most awkward girl ever who can't speak to anyone. It's because of you I actually have the confidence to talk a little bit in group convos. Heck I'm tearing up already. I'm going to cry because of this dammit. You are one of the most special persons in my life. I can think of you when I'm feeling bad and smile. I'm not even saying this just to be cheesy. I really do feel like this. We can't talk a lot because of time zones and because I'm an unsocial bastard who's too scared to contact people or doesn't want to speak her mind. I'm sorry for that. I will work at it. Heck I'm sorry I got off skype now since apparently you start school tomorrow. I really want to write more but I got more things to comment on.

"I could never be nice."
Fucking lie. If you aren't nice, then I'm the worst devil out there. You always are so considerate of others, you think about me in school, you write projects about me, it feels like you do everything for me. You are the nicest person I've ever met, and I probably won't meet anyone as nice as you. How can you even be this sweet, I've never seen you say a bad word about anyone. Never. ...Not that I remember at least but wth man.

"I could never be spontaneous."
I have no idea what spontaneous means and I'm too tired to google right now so I'll just leave this empty.

"I could never be talented."
In my honest opinion hardworking peeps are a lot more attractive than those who can do everything at once. I don't even understand what a talent is anymore. Can't you achieve the same results if you just try hard? So just try hard and do what you want. And besides, maybe you just haven't found your talent yet if you feel like that.
But honestly, I don't care about talents. If you like what you do it's all right. Doesn't matter how bad you think you are, just as you like it.

"Never be cool."
you are the kewlest buffest neko alive man. Everyone is cool yo, except for those fake bitches that somehow usually are the most "popular" in classes. You know what the most "popular" girl in our class said to my friend? "You should come hang out with us popular!" That's not something you say that's just weird and bad and idk what to call it. I don't even feel like they are popular man. But anywayz.

"Never be confident."
I can't really say much about this. I just hope you can be more confident. Don't they say that you have to love yourself in order to love others? Start by noticing small things that you like about yourselves, and work from there. It's ok to hate stuff about yourself, heck I do that too even if I think I'm quite confident. It's just human. It's ok to have periods when you hate yourself, but you have to get back up and fight again, don't forget that. .....You should read Skip Beat! if you haven't, it's really a lot about that. Or not really since the main character is confident pff, but it kinda feels like it gives life lessons? Never give up, get back on your feet, etc. (i forgot what more but wth).

"Never be a good person."
Stop lying dammit. Like I said before, you are one of the most wodnerful persons I've ever met. I'm really happy I'm able to talk to you 'cause you are just amazing. Your personality, everything. You are a good person. Just allow yourself to see that.

"Never smile without lying."
I do that too. Sometimes. But don't we all? Saying we're ok when we aren't. And then there's post about friends that still notice that you're down and blah blah blah. I haven't met anyone like that irl. I don't believe I ever will ever. But then again I'm kinda depressed when it comes to love and special friends and stuff I suppose pffffff
I hope you don't do that a lot tho'. 'cause then you need to sort your stuff out. Talk with a parent or anything, they are there to listen no matter how much they don't seem to be. I can't think of any parent that won't listen to their child, so try at least!

"Never stop whining."
I whine the whole time. It makes me feel better actually. Like whining about P.E, it makes the lesson a lot more fun. And whining about tests and homeworks, it releases stress somehow imo. Makes me be more at peace? So if you feel better after you whined, go for it.

"Never stop being jealous or selfish."
You have no idea how selfish I am. But I guess it actually shows? I'm quite spoiled as well I guess. And we're not even rich. Heck, mom is going half-time now and dad can't work 'til idkwhen. I mostly think about myself, imo I come first and then my siblings. But then again ofc this depends on the situation, if we're all healthy THEN HELL YEAH MOVE KIDS BIG SIS' IS HERE, but if one of them is sick I guess I get a lot more caring? Actually if they are really nice and sweet and cute that day I get really caring too pffff Depends on the situation I guess?
But honestly, I always think of myself first. But isn't that human? ......Or idk actually. But I always feel sorry for those who always thinks of others first. I think I was a bit like that before, and I just got used. So it's not really nice. SO LET'S BE SELFISH TOGETHER.

"Never stop ranting."
Tell me one time you've ranted properly to me. You could send short sentences of rant sometimes, but I never get block of texts of them. IF YOU RANT TO OTHERS WRY U NOT RANT TO ME. I've said it a thousand times and I'll say it again, it's ok to rant. I do it all the time. Either I send a wall of text to OH YEAH ranting about my babies/oppars or I rant about them to hayaku. Depends on who is online/what I'm feeling like you know?
But honestly, come here to mama and rant your heart out! It's ok! I'd love to hear you rant after all. Ranting makes people come closer doesn't it?

"Never stop annoying."
Since when were you annoying tell me that. You've never annoyed me. You're the one person who keeps pushing me to finish stuff man. WHY DID YOU STOP DOING THAT, I NEVER GET ANYTHING DONE NOWADAYS LOL
So god, "annoy" me as much as you want. Tell me useless stuff, link me endless stuff make me wake up to 100+ messages of idkwhat. It's ok. I love you after all, I'd love to get even closer to you. I've known you for about a year and a half now and I gotta say last year you were really "SING ME THIS WARSSSSSS" and so. And it was nice. Do you know how nice it feels to be needed? To see someone want me to do stuff? I'm tearing up again but you have no idea how much it means to me. It's ok to be like this, I loved when you and Char told me to one-shot Tremor to send you guys (even if I failed miserably 'cause niki songs shall always be un-singable). hayaku (and konii through hayaku pfff) pressured me about posting on tumblr and then because all 3 of you reblogged so much I started doing that too. I love all four of you for helping me out with life so much. I feel that you four are the closest friends I will ever have, and I haven't even met you.
I love you for who you are, we all do, and we all accept you with whateves flaws you now may have.

"Never stop anything."
what do you mean with this I don't understand
NEVER STOP ANIMATING IS GOOD. NEVER STOP SINGING IS GOOD. NEVER STOP MIXING IS GOOD. NEVER STOP DRAWING IS GOOD. NEVER STOP DOING HW IS GOOD. NEVER STOP GOING TO SCHOOL IS GOOD. NEVER STOP LOVING ME IS GOOD. / shot'd & kill'd
no but honestly I don't understand but yah whatevs

SO NOW JENNIFER WHEN I HAVE WRITTEN A WALL OF TEXT ALL ABOUT MY FEELINGS AND SHIZZ I HOPE TO GET A REPLY WITH YOUR FEELINGS WHEN YOU FINALLY FINISH READING THIS BLOCK OF WORDS. IT CAN TAKE YEARS TO FINISH IT'S OK. I'd just want you to open up to me a bit more about your life and feelings~♥

I JUST LOVE YOU OK.

kthxbai
I'm sorry for this long text.
I'm also sorry for all grammatic errors and typos and stuff pffffff Too lazy to reread this to check them.
Comment is pending approval.
Comment is pending blog author's approval.
trackback
form

Trackbacks: