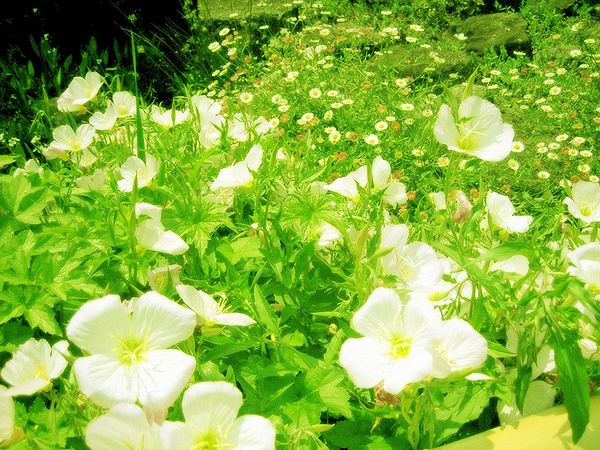 2012
06/24
Sun

slump slump (。-_-。)

category:Vent.

Felt like I used that emote before for a blog entry already. Sigh, June is not my month =n= It's hot, and it makes me x100000 more lazy. My mic broke too and my good pair of earphones are dead as well. (I use my skullcandy headphones now but they squeeze my ears and I can't sleep with them on) I also feel like my relationships with peeps are dying as well OTL I think my downer attitude from this month might be the cause. Then again, I think I might be just too annoying or weird
Gahh.
Even though I did get to talk with Koni (I was really happy cause she's hard to contact other than the spam in her askbox) and got to meet my sweet new friend Tama (I've been gaming with her!) I felt like my other relationships are disappearing
Ever have that feeling that even though some peeps are your #1 best friend, but to them you're just a plain friend. I feel that all the time. ARGHH. I hate it orz. I try to put it in the back of my mind but it's useless, right?
I'm really glad most of my friends have moved to tumblr for blogging. No one will read this stupid vent on my stupid feelings. I. really. just. want. to. kick. sth. Oh well, I'm probably being a dumb little selfish brat so I'll shut up bout my violent thoughts.
I would like to wish tho, that even though I'm sad, and say "Nothing's wrong. Don't worry!" I would really like it if someone just force it outta me or at least try to make me happy. I'm glad to see; "I'm always here for you." but then they like move on to a different object. I know they're trying to avoid awkwardness, but I would just love someone who tried, ya know? OTL
then again, I bet everyone does-I'm just stupid.
Hopefully June will end and then July will brighten me up.
I-I really just wanna die, well er not really! I really just want to give-up, but I know that's impossible.
To those who do read my blog thx for reading and sorry if I annoy you! I'll post up happier posts later!
--Neko
*delete later

neko what are those emoticons just oh my god

AND HOW CAN JUNE BE HORRIBLE WHEN BOYFRIEND CAME BACK. ~FLOWER ONEPIECES ARE FABULOUS~ is what their stylist thinks. I think I they had some white suits for one live tho? Haven't seen any but saw the.........pic............of the vid idk in recommended vids when I watched Pretty Enough live. HAVE YOU HEARD THAT SONG LIKE MY GOD I CRIED. THAT MV. AND SANCHEZ VOICE. JUST MY GOD. HOW DOES HE CONTAIN ALL THOSE FEELINGS I JUST. because of the mv i got even more desperate to get a new baby. orz
but ahhhh let's be in a slump togetherrrrrr breaks usually means PARENTS FIGHTING EVERY DAY WOOOOO and I wrote a paragraph ranting about it until I realized that maybe you don't want to hear about it lmao Sometimes you're just that sad that you can only listen to sad songs but at the same time sad songs makes you even sadder. like. idk. LIKE SANDEUL ALWAYS LISTENING TO DEPRESSING SONGS. HOW CAN HE STILL BE SO CHEERFUL LIKE SERIOUSLY. I HAVE NEVER SEEN HIM DOWN. then again I don't really check his fansites every day lmao BUT STILL-!!!!!

I'm glad you got a new friend that you can do stuff with. ♥ This is my first summer actually that I really meet up with friends and stuff, so hearing that you also got friends you can do stuff with is wonderful~

and I hate that feeling of relationships dissappearing ;__; It's just ajkdbkjadas It's even worse when you can't really let it go either you know? LIKE MINE WITH ~HER~. I really feel like I am getting really frustrated with still checking her twitter and stuff and I really feel like I need to stop it and just move on but it's just. idk.

&& I've never been good at that cheesyness lmao It's something I do like, when they can't really reply? idk why but yah GO GET LOVE FROM SOMEONE ELSE-!!!!!

and that give-up feeling aahhhhh honestly i would like to do a lot of different things with my life right now. But it feels like I can't do them the way I want to? idk how to describe without using details, but it's so awkward that I don't want to just throw it out just like that ;;;;;;;;

AND FROM THAT OTHER BLOG THING. "sakka" lmao THAT DOES SOUND LIKE A LOT OF FUN HONESTLY and god i would never judge you. i mean i rant to you a lot. )8 I AM SORRY I WRITE SO MUCH I FEEL LIKE YOU THINK I'M A BOTHER BUT STILL I KEEP WRITING THAT MUCH LOL CAN'T STOP IT SOB

AND TO END THIS
you jerk for not caring about sorarus album >8UUUUUUUUUUUUUUUUUU HAVE YOU HEARD THE TRACKS THEY ARE WONDERFUL THAT FIX & GLOW AND THEN EIGHT HUNDRED I LOVE THAT SONG GOD AND THEN THAT AIMAI ELEGY. DAT MIXING. I died I swear. and his tómur. he sang tomur neko. tomur. TOMUR. OF ALL SONGS. LITERALLY TEARS. and then those fuwariP covers aaaahhhhhhhh still surprised I got the mouse pad and stuff. didn't think i'd get it lmao

HEY I AM DONE SORRY FOR THIS. JUST WRITE ME A MESSAGE IF YOU NEED TO RANT OR SO.
trackback
form

Trackbacks: