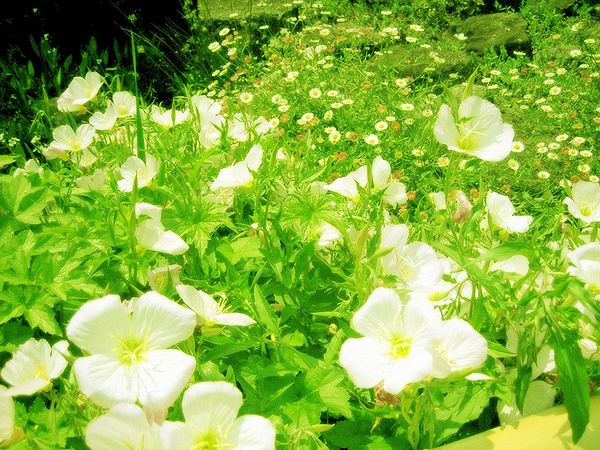 2011
01/08
Sat

Thanks for the Birthday Gifts! And Merry Late X-MAS! And a Happy New Year!

category:Love.

So. My birthday just passed and I felt like saying thanks to all. ;w;
Warsfeil & miiZu & Charlina-
Tsuki Taiyou no Rondo:
You guys sounded so epick. *Q* You guys have some strong vocals. ;w; And Charli's mixing made it epicker. Can't believe you guys actually remembered that I requested it from you guys. 8'D VocaLemonade FTW! It was my first gifts on birthdaty morning. ;w; It was sorta late though. eAe -woke up at 6am. Got it at 9am- -shot- I still love it! ;w; So pro. And its nice to go to sleep too. =w=
Konbini-
Sing My Love:
PFFFFFFFFFFFFFFFFFFFFFFFFFFFFFFFFFFFFFFFFFFFFFFFFFFFFFFFFFFFFFFFFFFT. I TOLD YOU, YOU COULD SING IT. JUST LIKE JENGA. 8'D I love the story as well. EAEb I know exactly what song I'm singing you. ewe TAMAGO KUDASAI~ -shot- I love that you sang it whole. ewe Though the idea of you singing every other 40mP song and Melancholic made me laugh outta my chair. xD <3 I love you, Convie. ;D My Short and Cute non-loli eledinocake employee.
Wars-
Mozaik Role:
MYDOORTWINNYPULLPRINCE. O3O)b BORONRAP+STRONGVOICE=AWESOMEx5. I love your powerful voice. <3 You sounded like you had fun singing this. ;D So you did awesome on the rap. 8D
Ai Kotoba:
I barely remember asking you to sing this for me. 8'D Barely. I love this song. <3 Bout the same as Ai Think So. But This song represents my life. =w=)b I EAT YOU. 8D -SHOT-
Swedish Melancholic:
PFFFT. You didnt have to even sing this for me. xD AND IN SWEDISH. The timing is so epick. *3*b Even though I had no idea what you were saying. 8'D I love my presents. Thanks my prince twinny. 8D
Miyu-
I Can Take Off My Panties! :
So I got your panties for my Birthday? ;D OHOHOHO. <3 You were so cute I could just Yuzu you. *Q* -SHOTDEAD- I dun mind at all I had to share with Mii. ;w; I love the dedication message. <3 *noms* I hope my present for you wasnt fail. 8'D Sorry I was so impatience with you. ;w; I was just so excited. -bounces off the walls- I love you my RL best friend/pokemon/cake/whatever else you are. 8'D
Zoe-
Rinne:
I didn't know you would sing this! ;A; I thought you would sing World's End Umbrella. ;w; I still love it. *Q* So pretty. <333 DARREEEN. DARREEN. -shot- Its one of my favorite covers of Rinne. <3
World's End DanceHall:
BWAHAHAHAHA. ewe YOU FINALLY SANG IT. Did not expect the acoustic though. 8'D Made by the girl guy trap. After months of asking you to sing it. ewe You finally did. I thought you were going to sing Rolling Girl though since I just ased a wowaka song and you wouldnt do W.E.D. ;w; Thanks for the Presents and Love my Son/Waifu. 8D PapaSonCest FTW!
Charlina-
I Can Take Off My Panties!:
I think you're the only one who actually put my age in the desc. 8'D YESS. BEING 4 IS SO EPICK. ewe I GET MORE PANTIESSSSS. YESSSSS. OAO)/ SO LOLI. CHARLI. ewe SO LOLI. You were almost late. 8'D It was like 11pm when I saw it. Ehehe. Sorry if I made you strain too much. ;w; I told you to sing the short. *duct tapes to tree* I love you. <3 I love that you only get like 2 hours of sleep. 8'D
Melo-
Mozaik Role Piano:
;wwwwwwww; You didnt have to dedicate it to me. I'm not epick. ;A; But thanks. <3 You have such a powerful voice I envy. *Q* I wish we can talk more, so then I coul add more. xD <3 Love ya. ~
Chou-
Boku Mitania Kimi, Kimi Mitaina Boku Piano.
Your voice is so peaceful with the piano! ;A; I love it. My present for you compared to your cover is poo. ;A; So much DECO*27 piano eh? ;D I love that I could meet a person as great as you. <3 Remember I'm always there for you when you rant. >w< I just cant really say anything good. OTL <33 Love ya. ;w;
Chu-
*tear*
Last but not least, my Chu-ey Izaya-Chu. ;D You're so cuteeeee. *Q* I love your loleh ness. But you're manreh self is also sexay too. >w> You and Myu sing so many songs. ;w; I wish I could sing more like you guys. ;w; We always have fun with Shizuo and Izaya, no? ;D -shot- Sorry if I'm bit weird. xD but I'm glad I could meet an epickly cute person like you Chu. ;w; <3333
---
So much typing. @A@ Better be happy, Wars! I'm still waiting for some presents. But 'll still be happy. ;D I'll fix some thing and add more later. My fingers are aching. =A=
--Neko
trackback
form

Trackbacks: