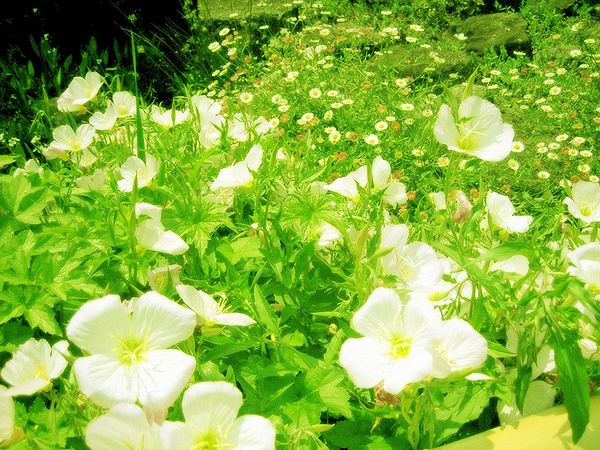 2013
12/28
Sat

Utaite Rambles #1

category:Utaite.

Can I just say, I thought Clear retired a long time ago or spent full time in that group with Kettaro and Mi-chan? So when I saw his Outer Science cover, I honestly thought he was dead and then rose back to life. It's pretty okay, but to be honest, for me Clear has just become one of those overrated singers. I really can't distinguish him like with other singers I like so it seems boring to me. Though I do respect if you like him. He's like in his thirties and still singing so he has props from me.


ANOTHER THING. Did you know Panaman, Sakatan, AND un:c will be on the same album? I NEED IT. It's also Honeyworks so that makes it even better! It's like my paradise and I really do want this album. Another good thing? NO WOTAMIN. I'm really hyped for this album and I really hope CDJapan puts it up. (i meant Halyosy, hanatan, its like heaven for me) It's two albums or discs I think, but everyone is on that second one so it's all okay. I'm just so excited!! I REALLY WANT IT BUT THE SHIPPING IS JUST OVERKILL. Which I'm also really excited for un:c's latest album 'akuma'! Charli said she would try to get it for me while she's at Comiket but sob she doesn't have to. She wouldn't even let me pay for it ahhh.

Speaking of un:c, he also uploaded a cover on my birthday! I remember hearing the song, but I guess I never realized to check the date, LOL. The song's not really my type, but it's un:c and I have every exception to like a song cause of him. I don't understand why he's a raccoon in the pv though! (; o ;) I thought he was a wolf dog thing like his dance videos! un:c don't lie to me!! The song is Giga, and with the fantastic art of Tama and the great kinetic typography pv by Poprika, it's a really nice arrangement! (Notice how biased I am to him)

Last video will be a Mr. Music cover featuring Panaman, Remyuu and 4 other guys!! I mean I love Keisuke and kain, but with Panaman and Remyuu it's a no brainer I'm biased. Still loving the fact Remyuu is a giraffe, you go Rem. And I already had a feeling Panaman would be either Miku Append or GUMI so it's reassuring to get that right. (e v e) But chotto matte yo, 2:03!! You see the lovely Panaman and--a fish and a chick?! This surely is a Mr. Music to remember! (e _ e)!! I really like Shimanyan's art though, she made Panaman so ikemen. Gotta love how they all go through magical ikemen transformation in the end!! I really need the art for this ahh. BTW PANAMAN DOING THE LAST LINE? PANAMAN DOING THE LAST LINE.


And so ends my utaite talk!! uvU MY UTAITALK.
Comment is pending approval.
Comment is pending blog author's approval.
Comment is pending approval.
Comment is pending blog author's approval.
trackback
form

Trackbacks: