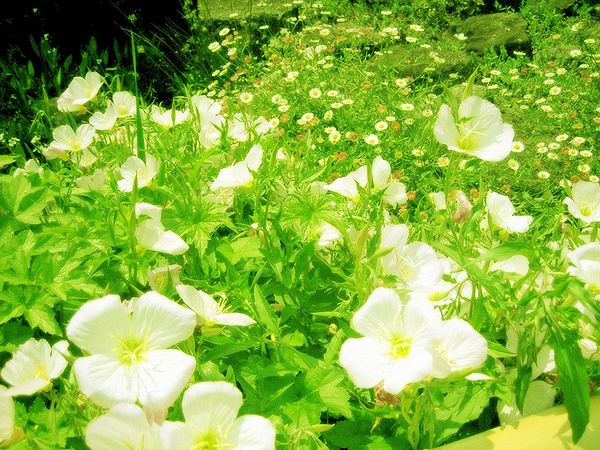 2013
12/29
Sun

Ah mou.

category:Other.

Rob said I should wait. I understand. She said that Kels's is probably just needing space and confrontation probably won't do anything. I just wish I knew something. I really need something to add some toxic air into my lungs. Just something to calm me down.
2013
12/28
Sat

New Beginnings.

category:Other.

Is that the phrase to say about this? It's really weird, but I'm happy. I'm really happy. I'm happy to know I have really loving friends who're willing to be there for me and listen to me cry. I really love them. Charli helped me so much and I really can talk to her about anything. Same with Jiisan and Rob. Those three are some of the guys I feel most relaxed around. When I was really depressed around the 9th, I decided to talk to them. Rob told me stories of her past that related to my problems, while Charli gave me advice as well on how she got over it. Jiisan, a bit of a thickheaded bro like me (笑), but he means well and I can never forget that August day where I literally cried all my tears to him about all the stress I was going through. When he talked to me, it felt like a big pat on the head saying, it's okay. It's okay to cry and be human. I know it's sort of stupid to say that, but it meant so much to me.
Thing is I'm getting through this post is, 2013 has been one heck of a year. Broke up with a guy after a year and a half, got with a girl, got dumped like what seven months later? Been an emotional ride for my heart that's for sure. And now I'm slowly getting back with that same guy. This time, I want no regrets. I want to take risks and believe in them. I was scared he would leave me after he moved away so I broke it off after so long. I was so scared. Thing is, Kev wasn't the one who ended up leaving me in the end. He stayed with me. He tried to call/text me every day just to check up on me, or see if I wanted to webcam later that night. It was like that everyday, yet I never realized how strong our bond was. When I got a girlfriend, he later got one as well, but broke up with her two weeks later. I didn't really know why until a bit later. I kept telling him to get back with her cause it was...a really stupid reason, but he didn't care. I started to hate him and have fights with him. Though we had fights...I knew we would still be friends in the end.
I've been able to continue being friends with all my past relationships (I broke off all). I was sure at first, but I had hope that we would and later we did. They met their own new spouses and I was so happy for them. This changed I guess after I met her. I really felt something with her, and I guess it felt like a genuine first love, since I had little to no hope with my other relations, due to me being so...insecure. All things like this though are temporary, and it soon ended with a broken heart for me. I was crushed, confused, and just depressed. Know that depression I had back in Feb-March? (Around the same time I broke up with Kev. 笑) Well, it came back at me full express around the end of November and beginning of December. We actually broke up momentarily in beginning September, and got back October? It really doesn't matter now, but I was so looking forward to show her how strong I was even though I was so fragile. Though, people change.
People change. It's something we can't prevent. It's our purpose to accept any changes in your lover no matter what. And it didn't really hit me how much not only she changed but I changed as well. My love felt really one-sided. I ended up loving her too much with my feelings undermined. Once I realized that, I slowly started to take the bandaids off my wounds and get back up in life. Her dumping me for the first time, made me realize how much I took my friends for granted. I love them all so much. I want to say that so many times. They all cheered me up, they all asked if I wanted to call, they all hugged me, they all actually made me feel so cared for the first time in months. I realize then, that the love I seek for, didn't come from one person, but from the people who have been with me through so much over the years.
After I started to cheer up a bit, I started to see Kevin again. We had a sort of bet where if I could win her back, he would stop forcing me to move on and if I couldn't, I would go on a date with him to see the lights on my birthday. It was a win-win really for me, but I didn't feel like it was at the time. Evidently, he won. And during that 10 day period(?), I started to feel this strange budding feeling in my heart. You could say, that I was slowly falling for him again. (笑) This time, not so halfheartedly where instead of loving his aura and confidence. I started to love all of him from his annoying picky side, to his dorky lovable side. When he flew in for my birthday, I was so happy to see him, I cried. Like I actually cried, I don't think I could stop crying til we were halfway there to the lights. (笑) I was just really happy to see him. When we got there, he held my hand and walked around with me to my favorite spots (we went together last year) and even to the new parts. I was really distracted though by him and how excited he was that he could be with me after so long and I guess you could say my heart started flowering so much after that.
He had to leave a few days after, but we still webcamed everyday after that. I felt really happy around him. I was happy to have a crush again and to know how warm love felt like. I started to practice asking him out...in front of him. He said yes to all, but I didn't take them. I want to ask him right. When I'm not still scared of long distance relationships or commitment. I want to spend longer than a year and half with him. So, I plan on being with him when I know I can. I know he'll wait. It just feels really great, to feel what a two-sided love feels after so long. I missed it.
My exgirlfriend is now avoiding me I think? I was avoiding her for a while, but when I felt comfortable to have her back on my dash, I noticed she seemed to be ignoring me? It hurt me. But after a while, I learned that it was okay. It's okay for people to do what they feel would make them comfortable. What makes them happy. Later, I saw that maybe it's time for us to say goodbye. She doesn't seem like she needs me anymore, and I'm okay with that. This time, I'm okay with people leaving me. Remember the memories and just move on. I learned that after that Michael incident. Though it seems like he never contacts me, I still like looking at old posts and messages. Remembering the nice times we had, and wishing he's living a great life now. Living without regrets.
Lately, I've been feeling lonely. I didn't know why, but I felt like Tumblr and Skype was the source. I guess that feeling of being ignored really got to me. One thing, I'm glad though was when I told my friends, like Mari, Chen, Wars, that I wanted to move from Skype to Line or Viber or texting, was that they had no questions and understood. They now try to use Line a lot more and texted me more often and I just felt so happy to have such friends. Which is why you see me typing on this old blog again. Just to talk about my feelings since I can't go on tumblr as much anymore. (I'll miss talking to Sharky and Grace for a while sob.) But I know they'll still be my friends when I'm back. Live on, smile on, shine on. The more love I lose, the more I'm willing to give, right? I shine, and I choose to live on and be happy with the choices I make and happen around me. It'll be hard, but I'm a bit of an idiot, and I'll push through. This is my new beginning.
I am thankful for my friends and everyone whose helped me. I hope 2014 is even more fun. -Jenn / Neko
2013
12/27
Fri

moving slowly

category:Other.

Back to this blog I guess. I'm taking a break from tumblr and thought maybe I'll start this blog back up again. For both vents and utaite news and dokis. uvu and daily life too hehe

I wish I could die. More than ever.

please let me die.

please.

it's not her fault.

it's mine.